Get NuGet 2 Essentials for just $10
As you might have already noticed, Packt Publishing is currently celebrating 10 years of its existence. During this time they have managed to publish over 2000 books. For this very special occasion they have decided to offer a significant discount on their complete catalog of eBooks and videos – until July 5th all their titles can be purchased for just $10. If you've been considering buying one of their titles, now is the right time to do it. If you haven't, why not browse through their catalog; you might find something that piques your interest.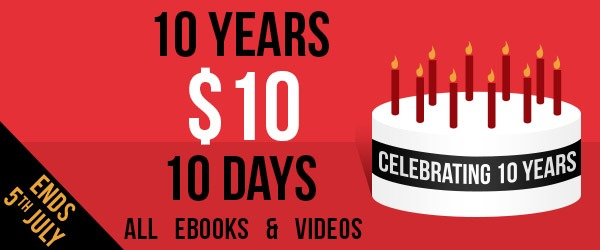 Since I'm also the author of NuGet 2 Essentials, one of the books in their line-up, I encourage you to take a closer look at this book. If you're a .NET developer, it should be an interesting read to you, no matter how much previous experience you already have with NuGet:
If you haven't used it at all, you need to change that as soon as possible. This book can serve as a great introduction to it.
If you already know NuGet basics, the book will teach you, how to take better advantage of it.
And if you're already a proficient user, it will probably still show you a new trick or two.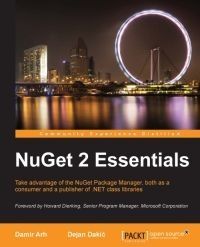 You can read more about the book in my previous blog post about it or from the publisher's official page. Of course I'm at least a bit biased as the author, so don't just take my word for its quality. The reviews have been quite positive as well; feel free to read them here, here, and here. Just don't take too long: you only have until Saturday to get it at a discounted price.